Stone Veneer Manufacturer in Vermont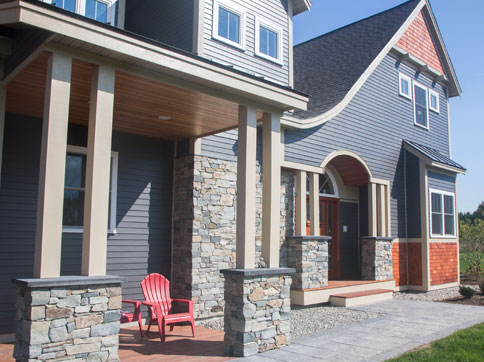 Stone has been used for thousands of years. Since antiquity, natural stone has been an enduring symbol of wealth, stability, and sheer grandness.

Real Vermont Thinstone Veneer has been manufactured for many years. The nominal thickness is 1-1/4 inch. Outside corners are available in ALL types and styles of stone; allowing you to conceal the true thickness of the stone.

The reduced weight of the Vermont Thinstone Veneer helps to reduce production, shipping, and construction costs. In addition, Real Thinstone Veneer can be installed without footings or ledges and adheres to concrete, block walls, Hardibacker and even metal lathe systems.

We will try to help you find a qualified Contractor if needed!